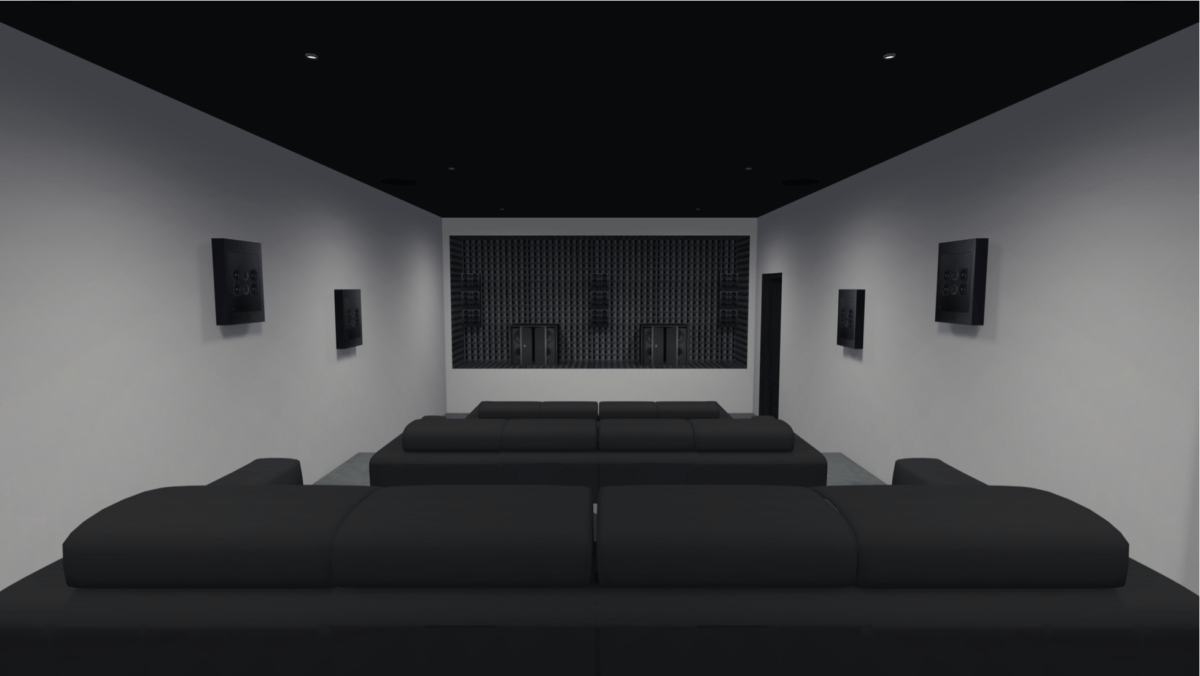 Dedicated Home Cinema – Basement
Creating a dedicated home cinema room as part of a new build is always easier and a basement in the perfect place.
It typically gives us more time to design the perfect system and alterations to the room can be made to remove any compromises in speaker placement.
The space that we are working with for this cinema room however is perfect as the client allowed us to create the room dimensions and layout to meet their requirements.
The room will have a Screen Excellence 160" acoustically transparent 2.35:1 fixed screen, an Artcoustic Dolby Atmos 9.4.4 speaker configuration and a JVC DLA-NZ9 8K projector.
We will also be using Arcam for processing and amplification to create a truly impressive dedicated home cinema room.
We want a stunning dedicated home cinema room with the best possible performance and enough seating for twelve people.
Our team can't wait to begin working on this system.